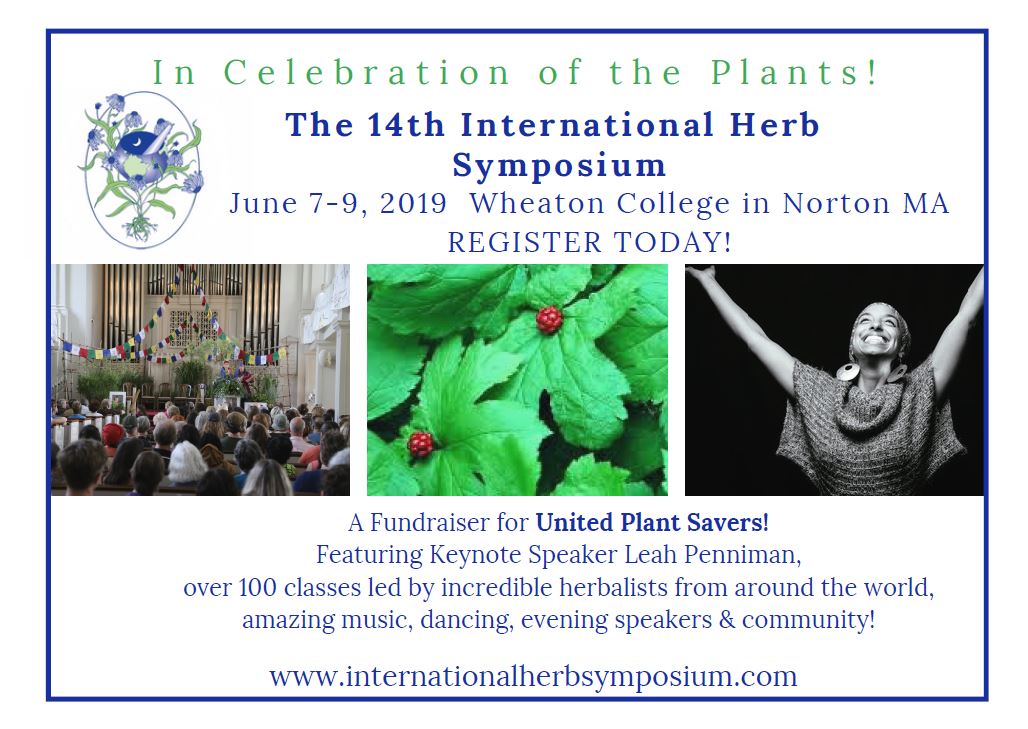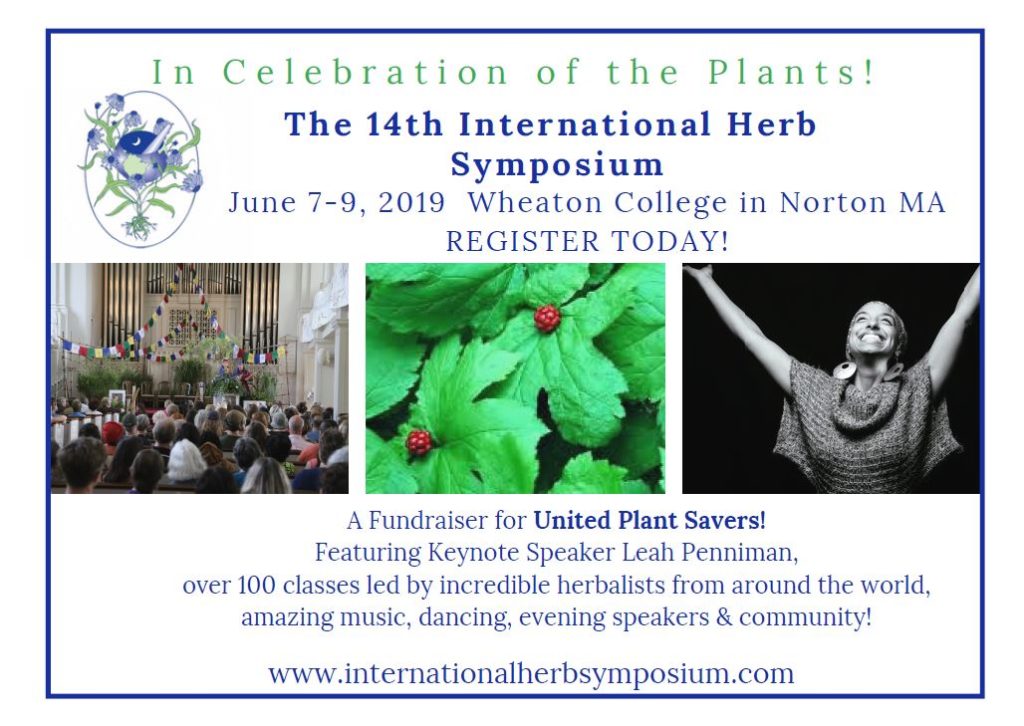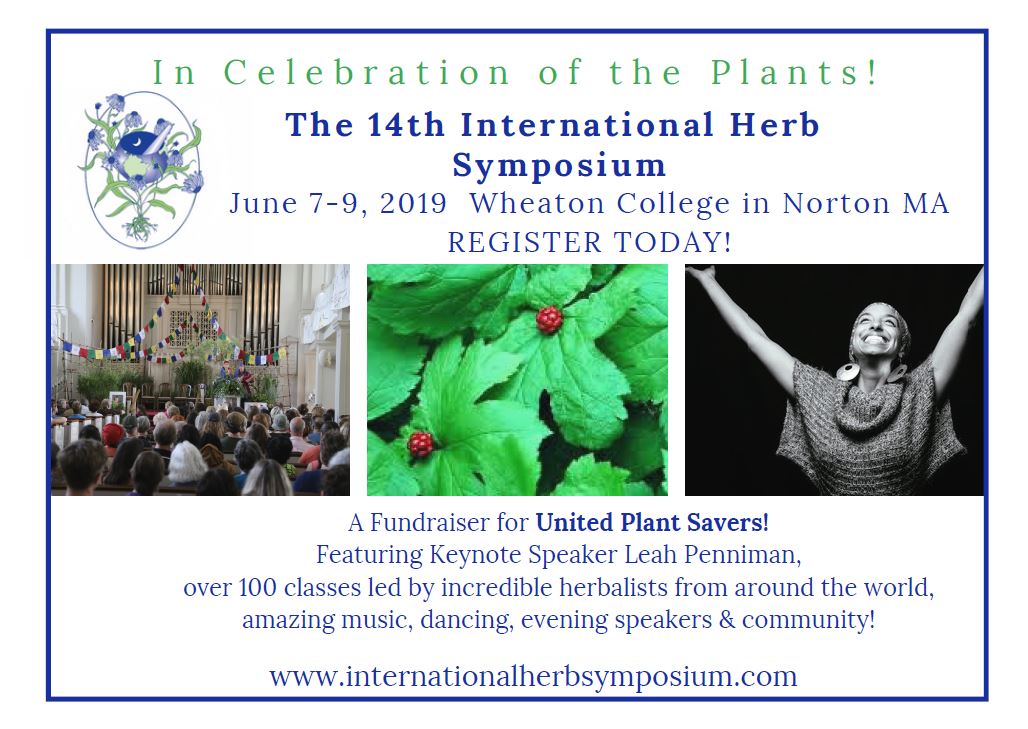 It seems that as one begins to study herbs, the plant's essence infuses one's entire life with joy. People become happier, healthier, more in balance and in tune with their inner dreams. The beauty of the herbs work their gentle magic on the heart of the user.

— ROSEMARY GLADSTAR
This coming June, the 14th International Herb Symposium is going to be held on the lands of the Sovereign Wampanoag Nation, at a small college campus located near Boston, Massachusetts. Its rural setting and beautiful old buildings add a special charm, grace and an interesting touch of academia to the symposium. For more information about the location, click here.
Teachers representing 14 countries, various experiences and backgrounds, and a diversity of ideas and beliefs are going to have classes at the event. These herbalists are renowned in their communities for their passion and dedication to the plants. They have been at the forefront of the herbal revolution as land stewards, healers, innovators, writers, farmers, teachers, activists and artists. They have spent their lives with their hands & hearts in the earth working with the plants and have helped to grow the herbal community into the vibrant thriving movement that it is.
As one of the honored teachers, Richo Cech will be attending this conference. He will be lecturing on:

Delights of Diversity, Medicinal Trees on the Landscape: Zero Medicine Miles
Trees, the big herbs, are selfless providers of shade, habitat, food, medicine and beauty. Richo provides a thrilling story of taxonomy, pharmacology, harvest, medicine making, use, germination, cultivation, and landscaping with Linden, Willow, Bitter Orange, Eleuthero, Cascara Sagrada, Horse Chestnut, Slippery Elm, Hawthorn, Witch Hazel and Elderberry. (Cultivation and Conservation Track)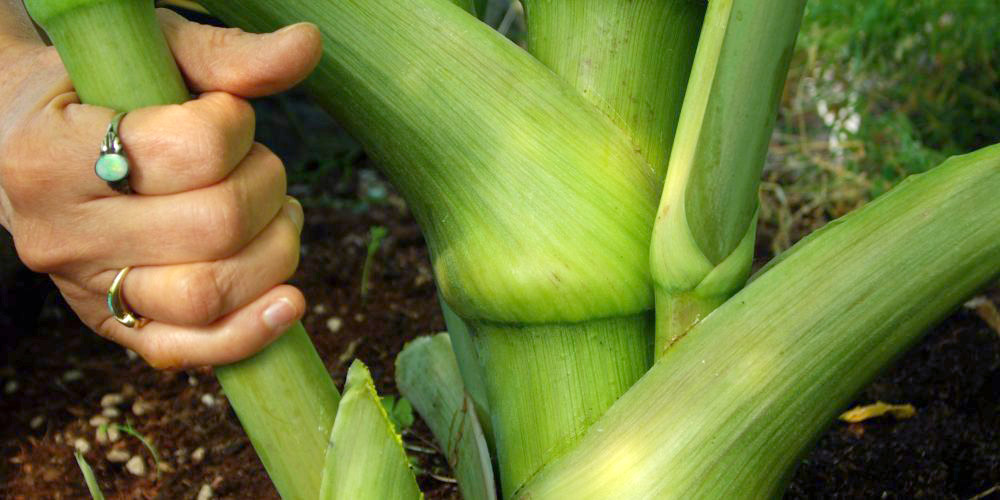 Ashitaba, Jiao-gu-lan, Shiso and Wasabi; Mystical Reiso of Japan
A fun romp through the ethnobotany, pharmacology, medicine making, cultivation and use of some of the most significant Japanese medicinal plants. Richo has obtained new translations of ancient writings which help elucidate historical uses, helping us understand how best to use them in current herbal practice and culinary arts.
Please visit Teacher Bios & Classes to learn more.
The IHS is committed to creating a welcoming, engaging and inclusive gathering that represents and honors the diverse and varied traditions present in herbalism. Please join them in creating local & global communities dedicated to healing and caretaking the Earth and all beings.
Click here to register now before time runs out!