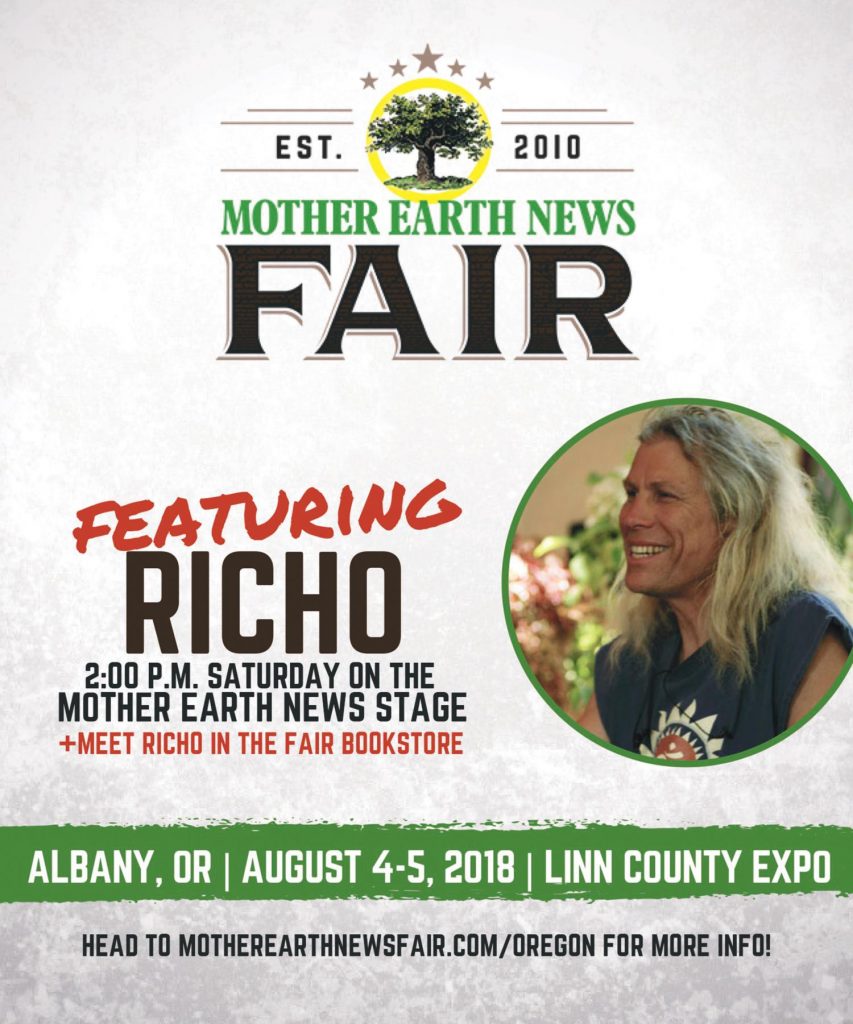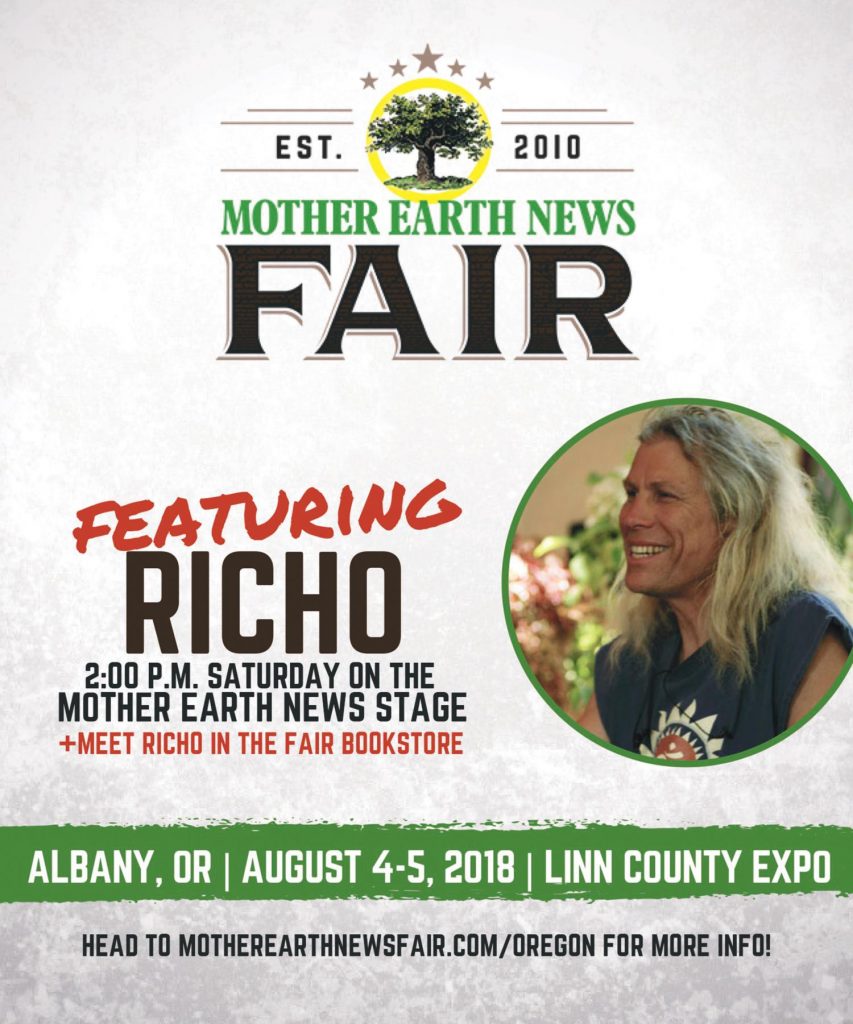 Where:
Linn County Expo Center
3700 Knox Butte Rd. E
Albany, Ore. 97322
When:
Aug 4 -5, 2018
With more than 150 workshops, there is no shortage of informative demonstrations and lectures to educate and entertain you over the weekend.
Richo Cech will be one of the featured keynote speakers at the fair on Saturday, Aug 4, 2018. The main topic Richo's presentation will cover is Herbal trees and plants on the diverse landscape. The audience will learn about microsite planting on the herbal homestead and how it produces medicines for family and community, ways of farm-direct sourcing of standard medicinal herbs like comfrey, goldenseal, hawthorn and tulsi, how to harvest medicinal leaves, barks, roots and fruits and be used in home health care. All of nature rejoices when we garden. This presentation pulls together many of the species Richo has found most helpful and long-lived on the herbal landscape.
Pre-order your wristband and save! A weekend wristband at the gate is $30. Click on the link below to get a $10.00 savings per weekend wristband. Children 17 and under get in FREE and do not need a wristband! All weekend wristband pre-orders placed before Jan. 29, 2018, include a 20% coupon for the Fair bookstore!
All 2018 FAIR weekend wristband pre-orders will receive a wristband for the Oregon Fair on Aug. 4-5, 2018. Weekend wristbands includes access to all exhibits and workshop presentations for both days. Weekend wristbands do not include access to Hands-On workshops. A separate ticket is required for Hands-On workshops.