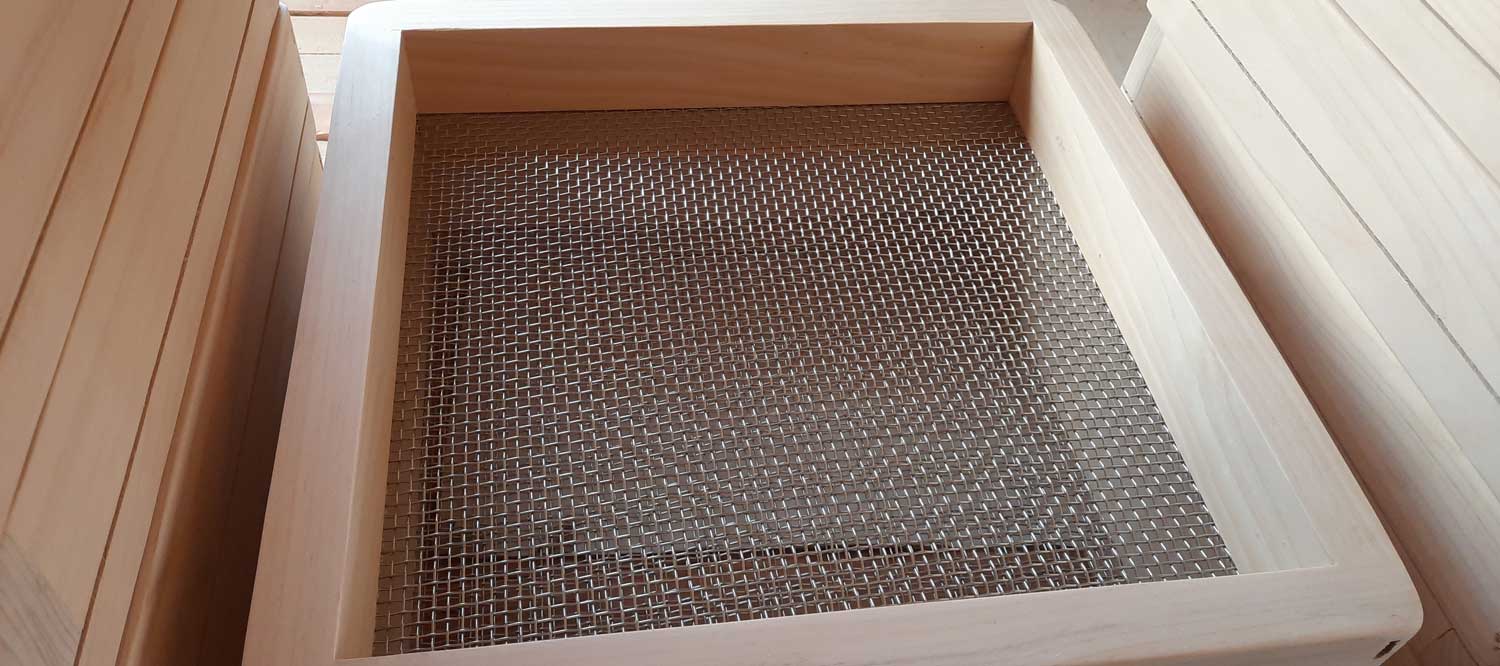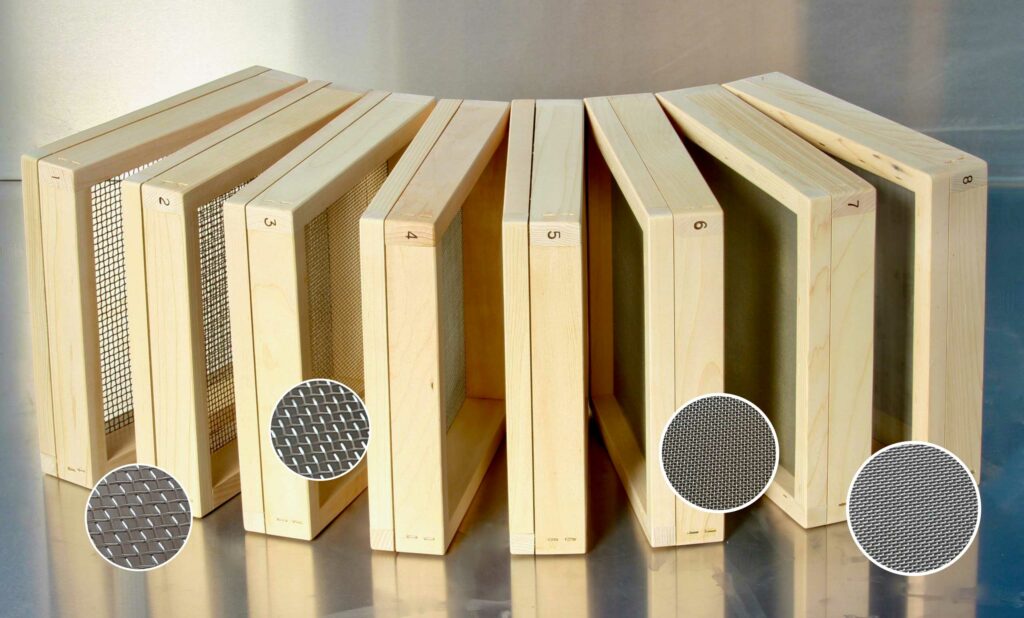 The screen used is industrial grade stainless steel, and we have chosen the most robust stock. The wood used is clear grade Port Orford Cedar, which is bioregional to us, is the hardest of all Cedar species, has a hardwood-like pattern of grain, and emits a delightful aroma, especially when newly worked. The wood itself is antiseptic, repels bugs and is quite weather and rot resistant.

Richo Cech
In the beginning I made seed cleaning screens because they were needed on our farm, which specialized in seeds—clean ones. Somehow it is a reality of seed companies that the stuff they offer, those inevitable green recycled plastic clogs, DIY irrigation systems, ersatz owls, pH testers and pruning shears, seem to bring in more money than do the seeds themselves! So as a matter of survival and with a sense that I'd be helping folks out, I started listing the seed cleaning screens in the catalog. They met with an enthusiastic response! I was kept busy with carpentry, so much so that I really needed a better facility and some help in the carpentry department.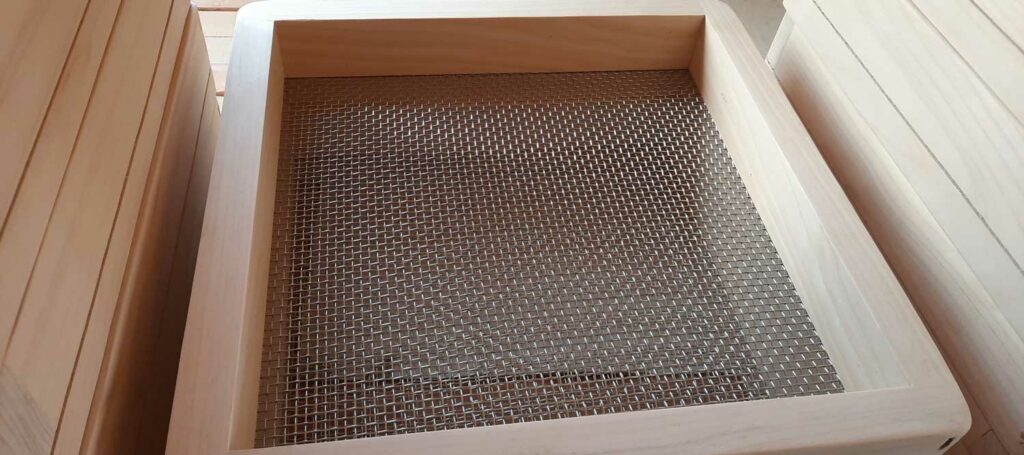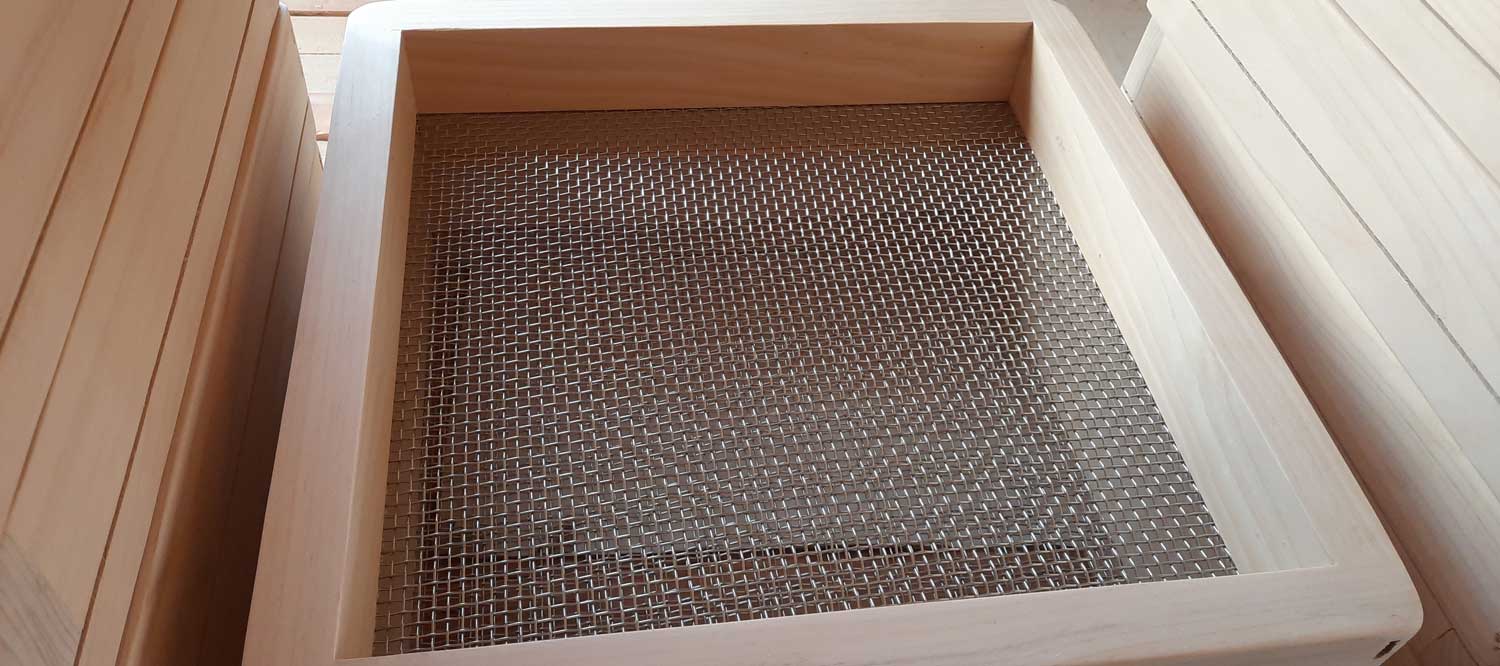 Eventually this was manifested, and we became quite adept at making screens, solid screens made of Port Orford cedar and the heaviest grades of stainless steel mesh.  People got back to me with stories and photos of the diverse ways they were putting the screens to use, such as:

• For sorting and winnowing seeds from chaff (the original purpose of the graduated screen set of 8).
• As a receptacle for berries and other small fruits during harvest.
• To dry seeds and herbs.
• To remove stems from dried herbs.
• To grind dried herbs to tea cut or powder.
• During wet processing, to receive and drain the seed slurry.
• For making paper and seed-embedded greeting cards.
• To size pumice and potting soil for fine seed planting.
• For photo shoots and demos. 
Seed cleaning screen sets were purchased by herbal companies, other seed sellers, farms and small urban gardens.  Also, by horticulturalists, artisans, photographers, craftspeople, even museums!I was proud of them.  Occasionally I'd see them being used in promotional photos on websites and in books. Coming across them was like seeing a long-lost friend, except that the seed cleaning screens. . . don't age that much!
Check the YouTube video below on how to use the seed cleaning screens to extract pure seeds out of a small sample of Roman Chamomile on a wet day in Southern Oregon.